We want to rock your world!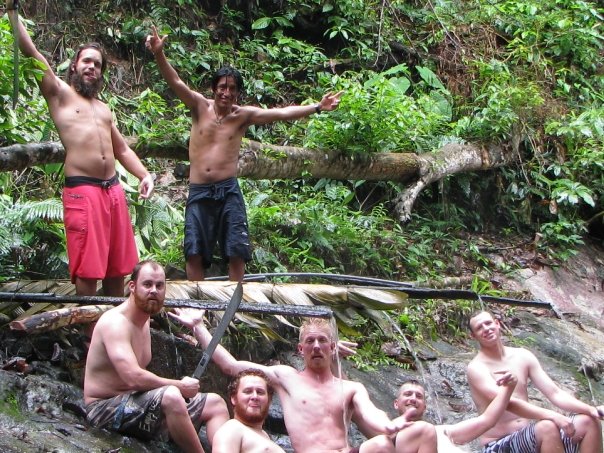 Natural Hot Springs in the Amazon
Here is your opportunity to get out there and have an epic adventure without having to plan and worry for days. Our professional guides are experienced in every place and activity that we participate in!
Customize your Adventure!
We can cater any of our adventures to you and your group according to your ability and preferred level of challenge.
Family Adventure

– This will be the family vacation of a lifetime!  We have taken several families on adventures during family reunions, summer vacations, or other special occasions.  Our adventures are sure to create memorable family memories!


Birthday  Adventure

– If you are looking for a unique and exciting way to celebrate your next birthday, let us take your birthday group out on an excellent adventure.  Choose any adventure or mix of from rock climbing, canyoneering, mountain biking, or white water rafting!


Cross-fit Adventure

– We would love to mix up your cross-fit routine and take you and your friends on a day trip that will combine high adventure with a demanding workout.  Enjoy the fresh air and customized natural workout that will leave you wanting more!


Sports Team Adventure

– We would love to facilitate a pre-season team building adventure designed to teach leadership, problem solving, and communication for your team. Or if your season is over, we would love to take you out on a post-season celebration adventure. Allow your players to use their athleticism in a new and unique way as they work together and strengthen their relationships.

Whether you choose to participate in a local adventure or one abroad, let us be your guide in the adventure of a lifetime!