Ramsay Beecher — Captain & CEO
Growing up in Utah, Ramsay developed a passion for the great outdoors. Ramsay also has an incredible talent for helping others have a great time in the outdoors. Even more, he has a gift of being able to relate these outdoor activities to our daily lives. In 2006 he began getting paid for these skills and has spent the better part of the last decade facilitating outdoor adventures and experiences with the purpose of improving the quality of life for those involved.  He has developed a knack for making people feel safe and capable while pushing them through some of the most challenging experiences they face.
Ramsay's experience guiding includes everyone from troubled teens/at-risk youth and boy scouts to MBA students and the leaders of multi-million dollar corporations.  He has guided all over the US and in several other countries including New Zealand, Turkey, Spain, India, Peru, Mexico, as well as parts of Africa.  His repertoire of guiding activities include wilderness survival, whitewater rafting, mountain biking, canyoneering, ice climbing, sea kayaking, and more.
Throughout his life, he has had many opportunities to explore and travel all over the globe, gaining a great love for many cultures, people, and places worldwide.  He has done humanitarian work in several places including Africa, Haiti, and Mexico. Ramsay has a Bachelor's Degree from Utah Valley University in Outdoor Recreation Management and also spent a semester in New Zealand studying Outdoor Recreation. Ramsay first received his EMT medical training in 2005 and is also a certified Wilderness First Responder.
Jenn Maygren Beecher– Logistics Coordinator/CFO
Affectionately known as Tumbleweed, Jenn is one of the most inspiring people on the planet and could be the President of the United States if she wanted to be. A California native, Tumbleweed is no stranger to adventure and has a special place in her heart for nature and the outside world. Jenn earned her Masters Degree in Education at age 23, has taught high school history for several years, and is currently the Activities Director over a school of 3,300 students.
For the past seven years during her summer months off, Jenn has developed and led humanitarian trips for the Forever Young Foundation to Ghana, Africa where she assists in the improvement and development of several rural schools.  Through her deep love and passion for people, teaching, and her experience working with at-risk youth in a wilderness therapy program, Jenn has developed an incredible talent for building and nurturing relationships and has a natural gift for making people feel loved. Always striving to help her students succeed, Jenn has been a great mentor to hundreds of people who love and revere her as a dear friend.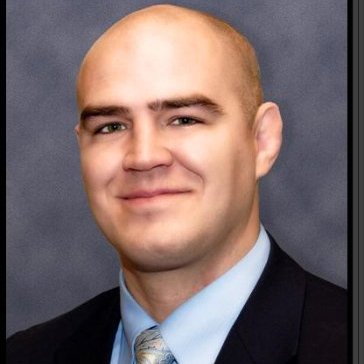 Derek Downey – Business Strategy Consultant
Derek Downey earned his MBA from The Marriott School at Brigham Young University. There he was selected as class President of his Executive MBA class, and gained a fresh lens to look at business through.  His business experience is working in angel investment funded or purchased projects. There he was responsible for managing change in management/leadership, as well as company overhaul. His role in strategic management is to turn companies around, and make them profitable, recognize and manage areas of change.
Through his experiences, he learned about both start-ups and established companies and the processes that make them tick. Having discovered people respond to change in many different ways, he assists leadership in having a plan to present in an honest and straightforward way that can foster real loyalty and even excitement about change. Derek has a love of human capital, and helping organizations make the most of it through proper alignment and connection in systems, culture and the individual.  His goals are to help people succeed. He has developed a real passion for business and love helping people and companies grow, change and improve. The more we build and help others grow, the more we grow ourselves.
In his free time, he loves family and doing what his kids want to do. He enjoys traveling and trying new things, sports, and music. He loves watching people find personal connection and alignment doing what they are passionate about.
Joseph Nielson – Field Director
Joe Nielson is a man driven by passion, and a bit of a whitewater addict. For over 15 years he has guided and lead trips in the West, on 10 rivers, and even overseas. He started guiding while earning his degree at Utah Valley University in both Outdoor Leadership and Business Management.
Whether guiding river trips, Wilderness Adventure Therapy, or presenting training on whitewater rescue, it is easy to see Joe's obsession for the outdoors. He has a background in climbing, canyoneering, mountain biking, kayaking, winter backpacking and is a professional ski instructor.
These days he spends the majority of his summer leading rafting trips on the Grand Canyon and has run the 277 mile stretch of the Colorado on over 50 trips. He has logged over 150 river trips so far throughout his career.  In 2012, Joe spent 75 days in India guiding on the the Ganges and teaching white water rescue. Joe is very sensitive and keeps a real nice journal. His favorite hobby is photography.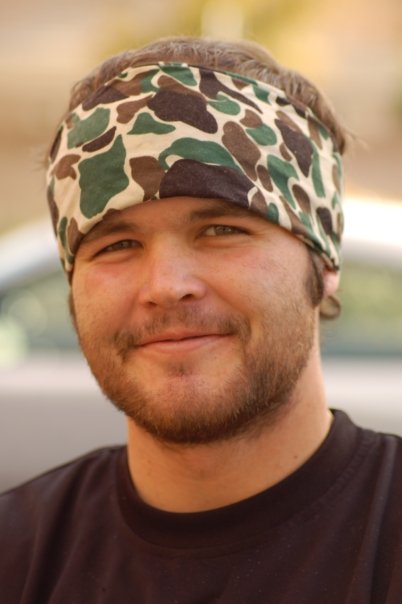 Jakapo Nelson – Field Director
Jakapo earned his Bachelor's Degree in Outdoor Recreation Management from the Utah Valley University.  Since 2006 he has spent much of his time in wilderness settings around the world.
Having worked in desert, temperate, arctic, coastal, and jungle environments, Jakapo can make himself at home and survive almost anywhere. His guiding experience includes climbing, biking, whitewater, and has spent nearly 5 years teaching survival to everyone from youth to some of America's finest military members.